Accounting in your company is important for you as an entrepreneur to be able to make decisions with the right basis. With our commitment to your company, we at Europabusiness want to give you as an entrepreneur high-quality accounting within a reasonable time so that there is a good basis for all decisions. Then you may be able to avoid a bad decision.
We at Europabusiness decide together with you as a customer how you want your accounts / accounts to be reported and how often. There may be a special request from you for a special report or other calculation that you want as often as you receive the other reports from us.
If you want, we can take care of your accounts receivable with reminder routines in agreement with you. You do not have to make the decision to send reminders every time, we do.
Accounts payable with a payment routine is also something that many of our customers think is good to get help with.
Together we solve most things in accounting.
In addition to regular reporting, we of course set up as a "sounding board" for new ideas or other decisions.
Vi tipsar självklart om nyheter eller förändringar som kan påverka just Dig eller Ditt bolag.
Financial statements - Annual report - Declaration
Europabusiness is a full service agency, i.e. we take care of the company:
- accounting
- financial statements
- annual report
- declaration
Everything from start to finish.
We deliver complete financial statements and annual report to you as a customer. If your company has an auditor, the auditor receives all material directly from us.
Before the financial statements, we have contact with you as a customer and discuss the strategy prior to the financial statements, the annual report and finally the declaration. In the discussion, we also include the owners and their situation in the planning.
We make the company's declaration and also the shareholders'.
Of course, we handle all company forms with their specific regulations.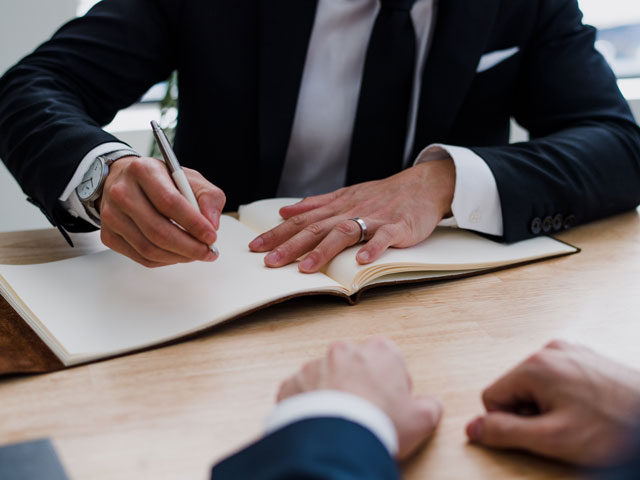 Europabusiness makes monthly salaries for a few hundred employees in about 30 companies. In this way, we have extensive experience of payroll issues, and of course we use modern payroll administration programs to solve payroll management.
For you as an entrepreneur, this means that you get an experienced payroll department with extensive experience, even though your company is not in that size. You can let go of all payroll notices and payment dates, control information etc. If you want, we can also make the payment of salaries to the company's employees.
What we fix is:
- Salary notices posted to employees
- Accounting data from the month's payroll run
- Basis for taxes and employer contributions
- Control information, FORA and other reporting of salaries
- Help with employer certificates and other forms for employees
- Payment of salaries
- Ballpark for all salary issues